The Gulf Coast Groundwater Reseach Ceneter (GCGWRC) began with the installation of a 13-foot deep monitoring well in my back yard in 1994. Since then, two additional wells were completed in the 13 to 15 foot depth and a fourth well completed to about 23 feet.
Over the years, these wells have served to provide information on the fluctuation of the water level (potentiometic surface) in the wells in response to precipitation events. The data has been presented as a paper at two different conferences, has been used in several presentations and the wells were used for for a field class for professional geologist.
As understaning the importance of groundwater level measurements and groundwater flow patterns are critical to the success of groundwater projects, you can never have too much data on groundwater levels. At the GCGWRC, monitoring revealed that a rain event of can significantly alter the potentiometric surface, Inset 1. These fluctuation of the potentiometric surface, in turn, significanlty alter the groundwater flow pattern at the site for up to two weeks, Inset 2.
Inset 1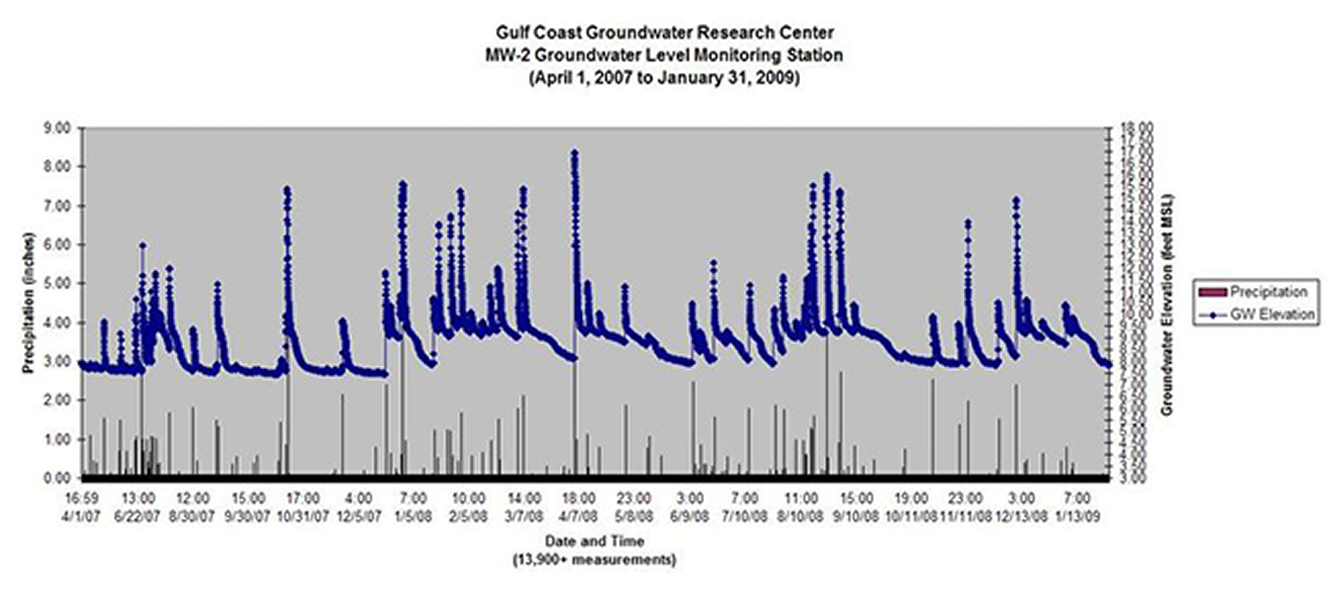 Inset 2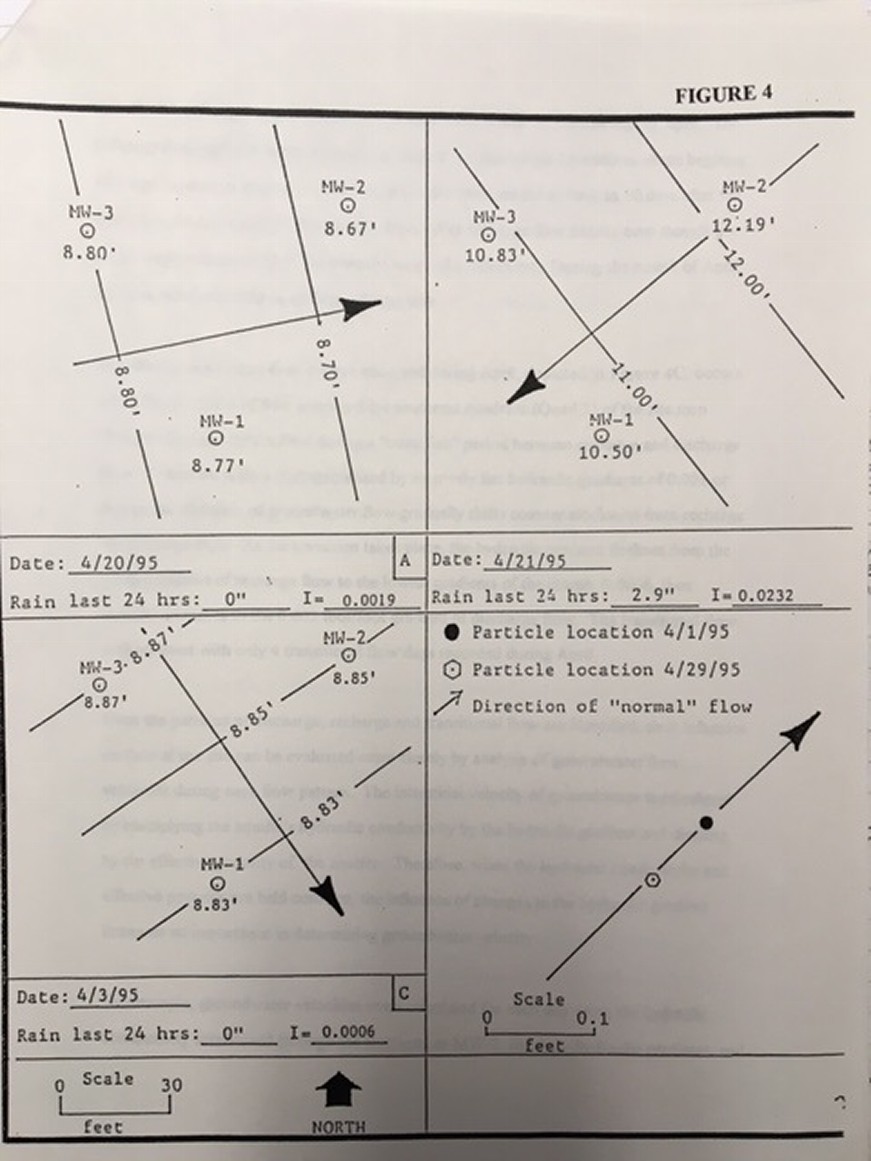 GCGWRC gets a new logger!
The reseach center got a new logger with the capability of monitoring temperature and quickly installed it in MW-1. Of interest is the lag time of changing temperature of the groundwater from summer to winter time.